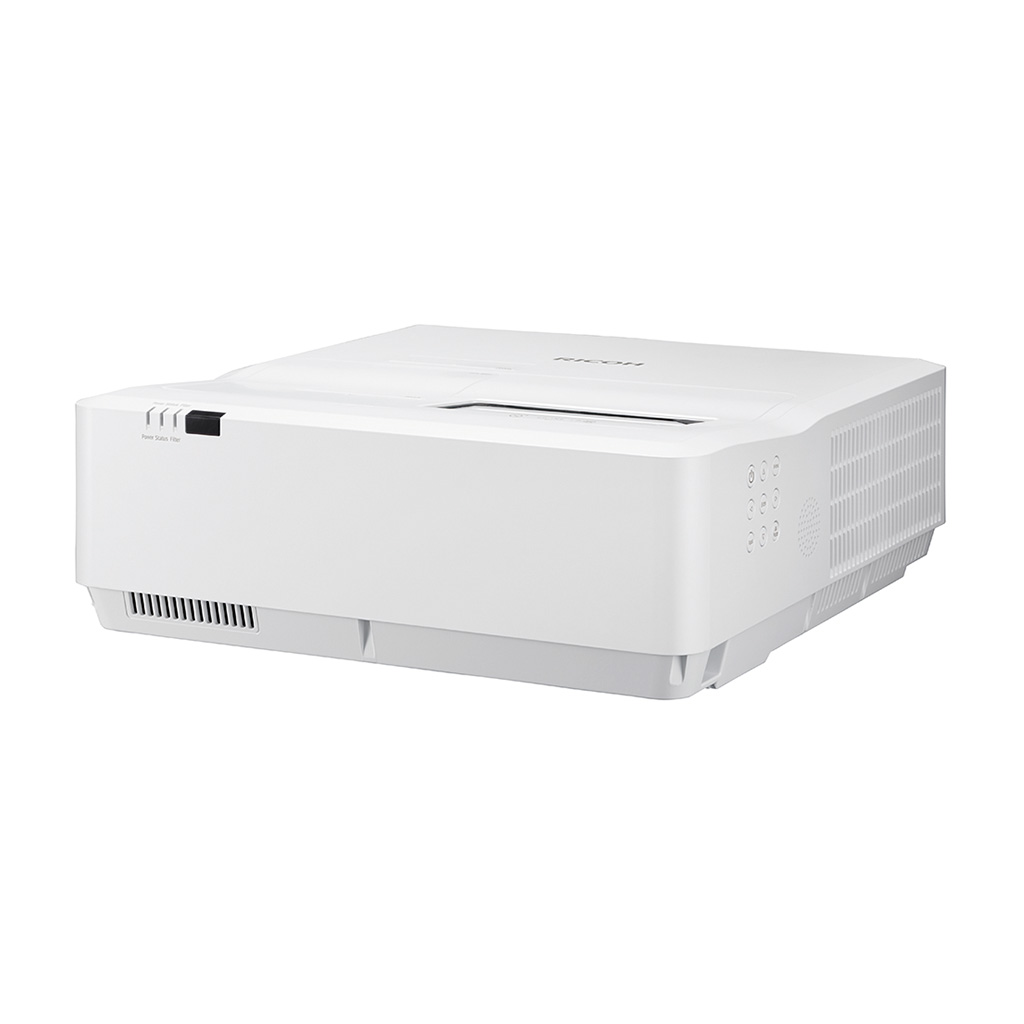 Back
PJ WXC4660
4,000-lumen ultra short throw projector
1,280 x 800 pixels (WXGA)
HLD LED light source
70–130-inch projection size
20,000 hours light source life
Project with confidence
Transform any space into a presentation space.
Shine a spotlight on your best ideas with this ultra short throw projector
Deliver impressive images, presentations and movies with attention-getting projection. The PJ WXC4660 is an Ultra Short Throw projector with an HLD (High Lumen Density) LED light source technology ensuring 20,000h extremely long life with reduced electricity consumption. Impressive image quality makes this model a perfect fit for mid-sized venues like meeting rooms, board rooms, classrooms and auditoriums. Thanks to the maintenance-free concept (no lamp replacement), the device could be used for digital signage as well.
Make a lasting impact
Present with confidence knowing every presentation is displayed in bright, breathtaking colour without delays or unnecessary distractions. Because it uses advanced 3LCD technology with an HLD (High Lumen Density) LED light source, the RICOH PJ WXC4660 Ultra Short Throw Projector can project images for 20,000 hours without any image degradation, replacement lamps or other maintenance.
Get closer to lifelike images
Transform any room into a personal showcase. Place the PJ WXC4660 just inches (29 inches maximum) from the projection surface to save space while making your message the centre of attention. This lets you showcase your work on the big screen (130 inches diagonally) without your shadow getting in the way. With 360-degree projection, you can orient the projector in any direction, even when ceiling mounted.
Make your point loud and clear
Help your message stand out. Project in brilliant colours and sharp, concise text in widescreen format. The PJ WXC4660 delivers impressive high-definition visuals at up to 4,000 lumens with up to 1,280 x 800 WXGA resolution and a 500:1 contrast ratio. You can also adjust the accompanying audio to meet the unique demands of the presentation, space and audience.
Operate with ease
With its LED technology, the projector displays brilliant visuals immediately. It shuts down just as quickly, so there's no ambient noise during cool down. When operating, it runs quietly at only 37.5 dB (Standard Mode) and 33.5 dB (Eco Mode). It also runs at lower temperatures than mercury lamp projectors, so both the projector and your audience stays cool.
Request a quote and empower your digital workplace with us
Whatever your business needs there's a Ricoh specialist ready to help create the ideal solution to improve your work life. Hit the 'Request a quote' button, complete the form with your details and we'll contact you within 24 hours to discuss your requirements.
1,280 x 800 pixels (WXGA)
HLD LED light source
70–130-inch projection size
20,000 hours light source life