Surveillance is beyond the recognition
Our system is designed to help you transform your video surveillance network into a smart detection system and a valuable resource for business management with the advanced image processing algorithms, which can help you to automatically analyze videos to detect, anticipate, monitor, search, trigger alarm for security protocol and gather information during events or accidents, all at the same time.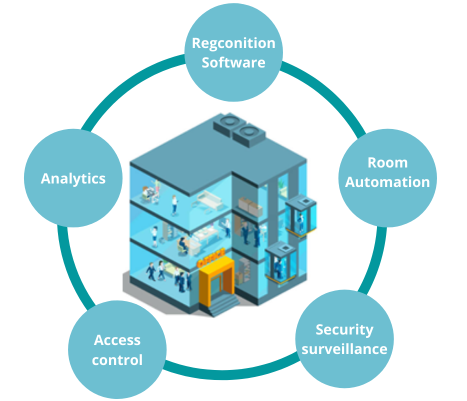 Why Video Surveillance System?
Let camera do the detection, our solution to do the video analysis and reporting for you
Research shows typical attention span of a person on the average about 20 minutes before losing focus.
Humanly impossible to monitor all activities across a wide range of platforms.
Harness Dynamic information from videos they have to give their business an extra edge against competitors.
Operators may not know what to look for.
Who Can Benefit From Our Video Surveillance System?
with a range of engaging benefits, our solution fits well in multiple sectors, especially in:
Retail

Improve shopping experience and increase store sales with in-store customer journey analysis, customer profiling and sales with enquiries alert.

Education & NGOs

Secure campuses with attendance tracking and authorised visitors management.

Financial Service & Insurance

Tighten security and streamline customer flow with intruder detection, pro-active fraud monitoring, 7/24 monitoring of self-service area and queue analysis.

Logistics

Strengthen security along your supply chain with perimeter protection and intruder

Marketing & Advertising

Deliver persona based content such as promotions of interested products with real-time traffic analysis.

Commercial & Residential Building

Protect building security by identifying residents, tenants, visitors and intruders.
Schedule a FREE Consultation With Ricoh Expert
To schedule a free consultation, please fill the form below: