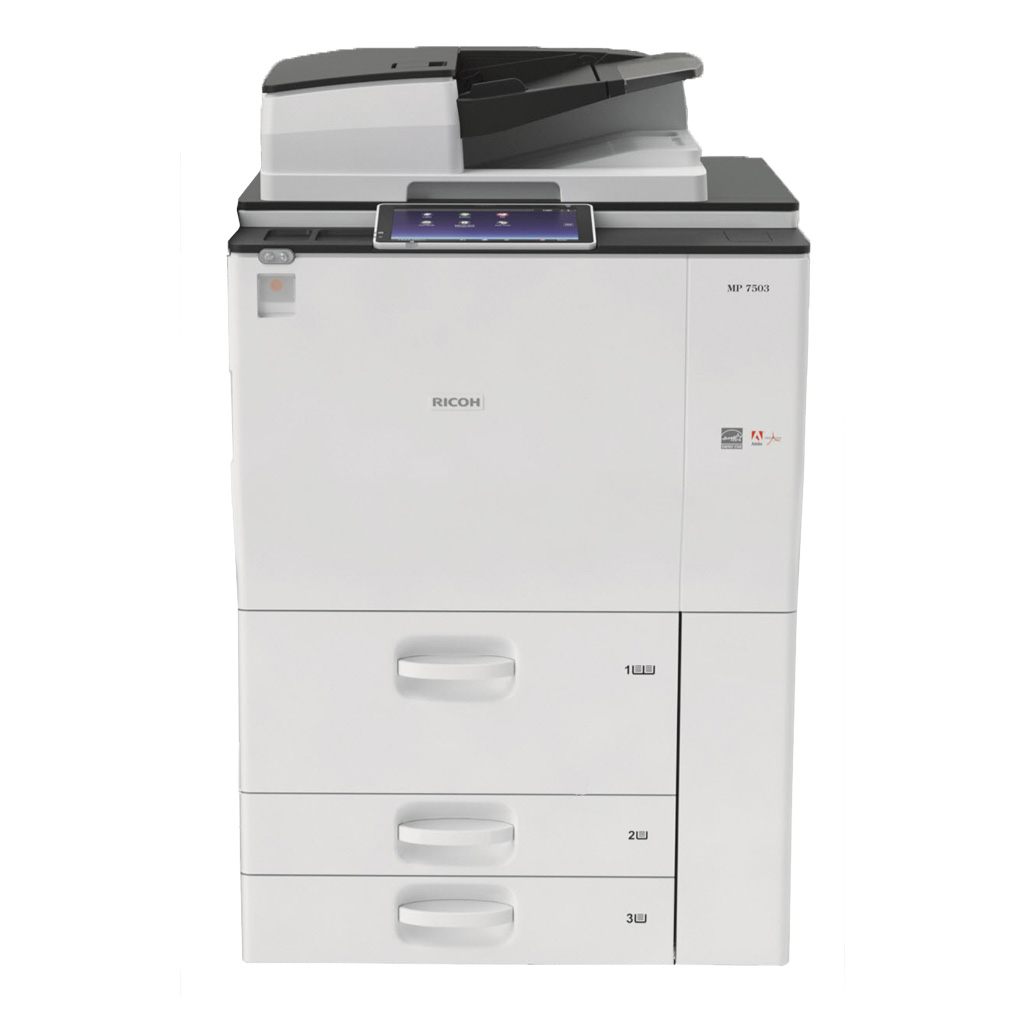 Back
MP 6503SP
A3 black and white MFP
Copy, print, scan, optional fax
Prints up to 65 ppm
3.2-second first copy time
8,300-sheet max input
Reduce your footprint
Automatic double sided printing reduces paper use with little effort but big savings.
High capacity printing meets office functionality. The MP 6503 is designed to keep up with demanding workloads, affordably.
Scan it fast
Scan up to 220 double sided images per minute.
Save time
First print ready in under 4 seconds.
Thick of thin paper
Print on stock from 52 to 300g/m2.
Choose your file format
Scan and convert paper files into editable Excel, Word or PDF documents.
Production level performance
With a paper capacity up to 8,300 sheets and fast print output, large jobs can be easily in-sourced. You can schedule files to print overnight when it's quiet. Waiting time is minimised with the Motion Detection Sensor. Extensive paper handling options lets you quickly copy, scan, fax or print. The intuitive operation panel adds simplicity to complicated tasks. Use the Ricoh Smart Connector App for added mobile connectivity, allowing files to be printed from cloud applications like Google Drive, Dropbox and OneDrive.
Non stop productivity
Help support your BYOD office policy. The MP 6503 can connect to mobile devices via wireless LAN, avoiding print drivers and software. It's available with the Ricoh Smart Device Connector app. Access cloud applications, so you can send files to print or fax from anywhere.
Download PDF brochure