New ROI research: For SMBs, content management returns $8.55 per dollar spent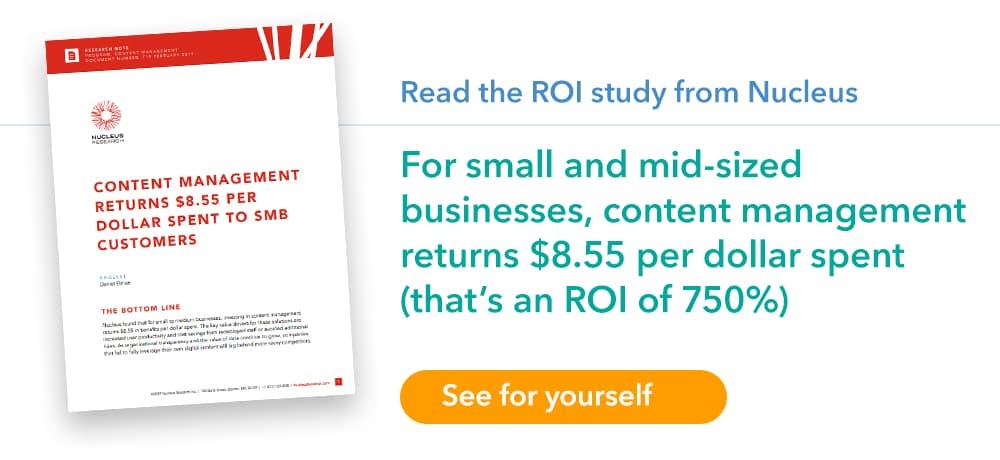 As the value of data continues to grow, companies that fail to fully leverage their own digital content will lag behind more savvy competitors.
Document management is key technology for harnessing that digital content.
Nucleus conducted original ROI research to study the cost benefits of investing in document management.
This report reveals the key benefits and best practices for small and medium sized businesses to start saving on every dollar and win back employees' time.
This new research is credible, deep and highly practical.
Simply fill out the form to download your free copy!