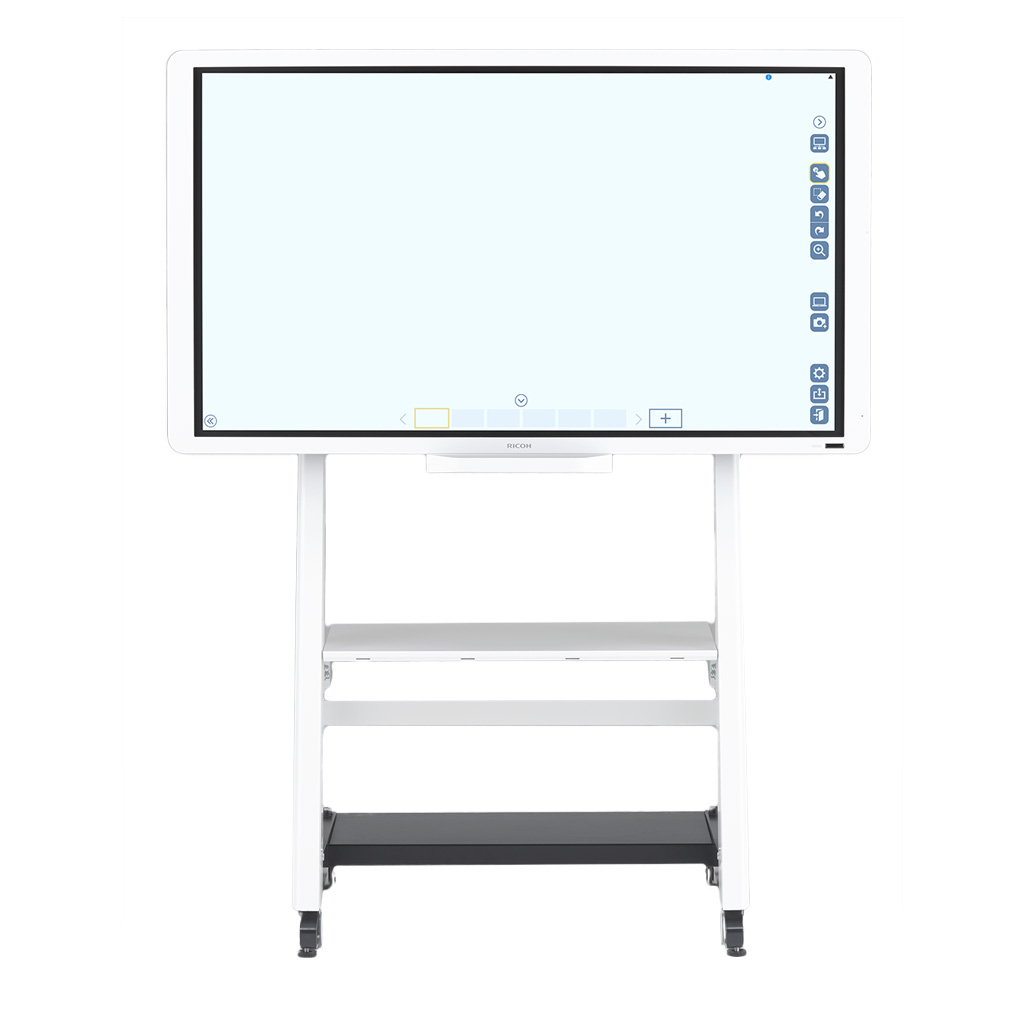 Back
IWB D5520
Interactive whiteboard
55-inch touchscreen
1,920 x 1,080 pixels
450 cd/m2 brightness
Optional remote connection
The perfect fit for your office
Choose the best screen size for your office to help teams get together, share and achieve.
Speed up collaboration across your teams and offices
One tool that provides all you need to achieve aligned teams and offices, no matter where they are. Provide the ability to edit and annotate across locations, then share and distribute easily.
Connect and collaborate in person or across locations
Real time collaboration across different office locations is no longer a challenge. It doesn't matter if you're in the same office or continent, Ricoh's Interactive Whiteboards offer a variety of ways to come together, discuss, agree and share outcomes. Easily connect via Bluetooth or different media. Add Ricoh Streamline NX for card-based authentication to limit device access and keep information secure.
Real time collaboration
Edit and mark documents directly on the whiteboard. Multiple devices can connect for support across locations.
Portable and convenient
Lightweight, portable and adaptable enough to hang on a wall or use as a tabletop.
Straight forward connectivity
Start collaborating instantly with no software. Connect devices with WiFi, VGA, HDMI or USB.
Share results easily
Whiteboards can be shared by printing or sending a PDF by email, to USB or directly to your office folders, on the cloud or network.