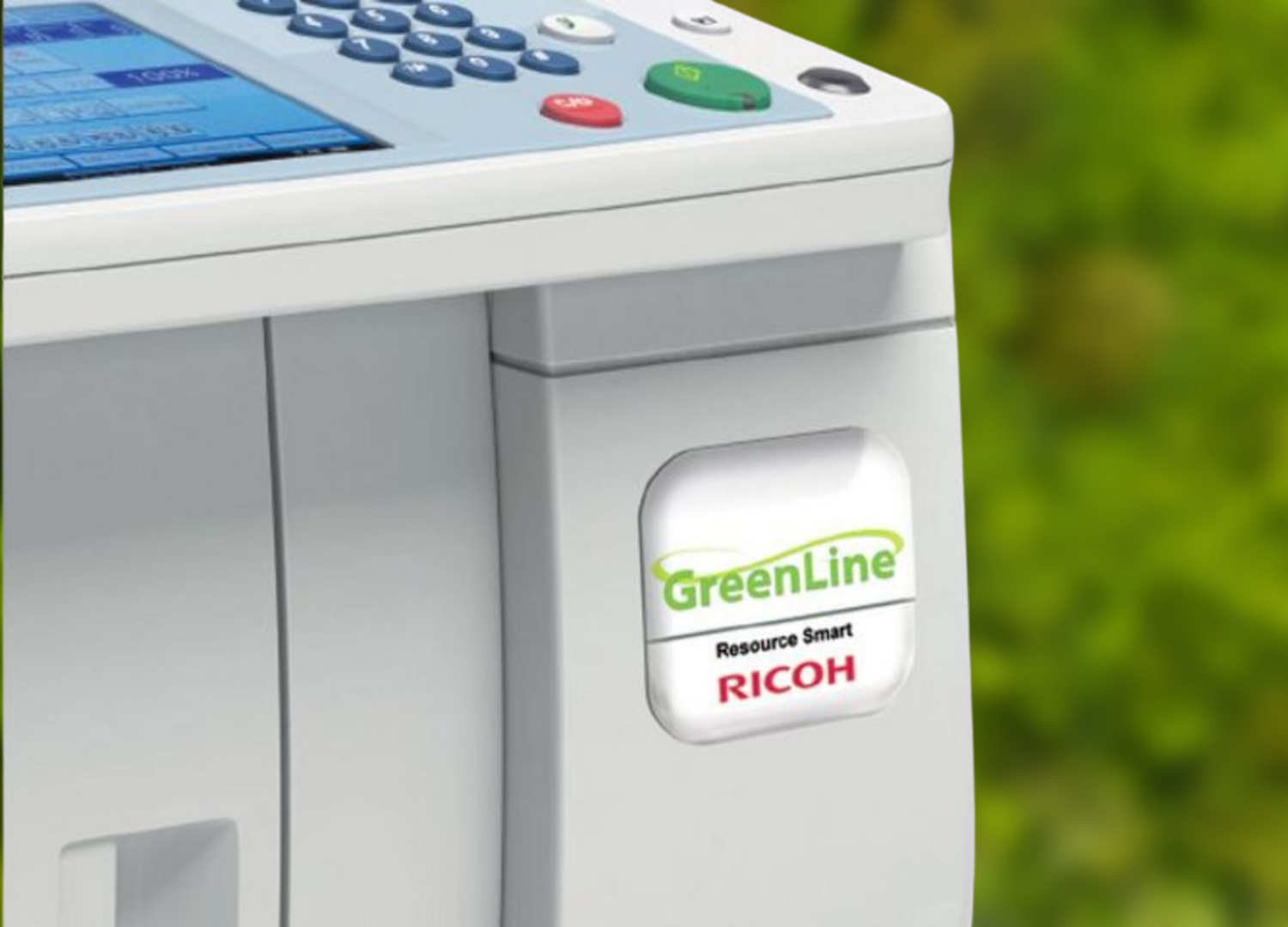 Back
Ricoh GreenLine Series
Remanufactured multi-function printers
Provided By a Global Branded MFP Ricoh Vietnam
Eco & Human Friendly
Stable & Reliable Operation with attractive price
Ricoh GreenLine Product Series
Remanufactured multi-function printers
Your Business SAVER Choice - Our planet GREENER action
The twenty-first century is an era of great concern for environmental issues. The interest in recycled, reused and remanufacturing technologies has been increasing, with the eco-friendly and energy-efficient production. One of these eco-friendly production methods, remanufacturing, is defined as a series of processes aimed at bringing end-of-life products and parts back to market as new products.
Recently, in companies, sustainability should be an important aspect of day-to-day business, so as to contribute towards reducing environmental impact as much as possible. In light of this, Ricoh can support organizations to achieve sustainability goals thanks to the new range of remanufacturing MFPs - Ricoh GreenLine.
Ricoh

GreenLine

 Product Series
Ricoh GreenLine is the product series that Ricoh remanufactured from used materials and equipment with the goal of minimizing environmental impact by extending the product lifecycle. Ricoh believes strongly in recycling to give new life to technology that contributes to the goal of sustainability.
The production process of this product series is based on strict standards from the selection of reusable equipment to production and finally to quality tests, all independently tested. Specifically, for selected devices, the technician will continue to complete the following process:
1. Disassembled and cleaned
Device is disassembled down to its frame
Sub-assemblies are cleaned and inspected
Worn & fatigued parts are tested and repaired or replaced
Firmware updates are installed.
2. Rebuilt and Retested
The device is reassembled and tested, with final testing performed by inspectors
3. Quality Controlled
The device is also undergoes standardized safety testing.
After all steps are completed, the product is packaged and shipped.
A "green" economic solution for your business and for the environment
Real Sustainability, address concerns about corporate environmental targets
Reduces negative impacts on the environment through reuse and prolongs product lifecycle.
Waste limitation and increased reuse and recycling of resources.
Being an Eco & Human Friendly Product with the EcoGreen message focusing on environmental sustainability.
Savings and Efficiency
Significant cost savings in upgrading printers to multifunction printers or from black-white printing to color printing or replacing obsolete equipment help your company's work process become more modern and efficient.
Real Reliability
All processes are rigorously vetted by Ricoh. From there, commit to an end product with the same functionality and performance quality as new products, and ISO 9001 and ISO 14001 certifications will give you peace of mind.
A solution to prove to employees, investors, and customers that your company is serious about sustainable business practices.
Remanufacturing makes all difference
Real Pioneer
The first Remanufactured MFP in Vietnam provided by a Global Branded MFP series Company.
Stable & Reliable Operation
Quality commitment from Ricoh with Certifications of origin.
Get the same printing quality & after sales Premium service with Meter Click service.
Get installed under the strict standard of the factory.     
GreenLine MFPs are packed carefully in a proper box.
Priced significantly lower than new models, these remanufactured devices help you
Reduce acquisition and production costs, without sacrificing quality and reliability.
Save on costs in upgrading workgroup printers to multifunction devices.
Build budget-friendly mixed fleets that meet user needs.