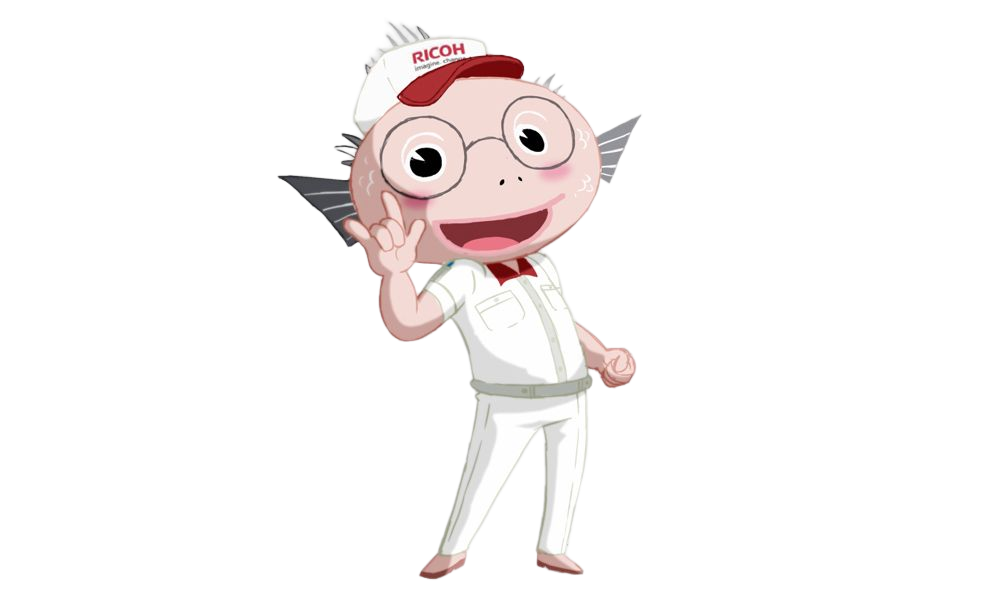 Welcome to the Ricoh Asia Pacific Eco Learning Center (AP ELC) and Asia Pacific Central Refurbish Center (AP CRC). My Name is Pla Mor, I am your guide and would love to show you around.
What is the Ricoh ECO Learning Center about?
We set up the Ricoh Asia Pacific Eco Learning Center (AP ELC) in 2021 to share with our customers and our community information on environmental responsibility and how together we can develop a sustainable society for our local communities.
The ELC will walk you through key concepts in solving social issues through Ricoh's sustainable business operations and how the Asia Pacific Central Refurbish Center (AP CRC) can help you further reduce your impact on the environment. Old machines are collected and refurbished in the CRC, making them as good as new for a second life. In this way, we reuse existing resources and protect the environment by extending the product life cycle.
This is just one of the ways we raise awareness and play our part in creating a sustainable environment.
Meet Khun Pla Mor, the Ricoh ELC Mascot
Khun Pla Mor is our center mascot, inspired by Pla Mor, a famous local fish and a symbol of the Bang Pla subdistrict. By having Pla Mor as our representative, we pay tribute to the localities that we are a part of and who we help in our social, community and environmental initiatives.
E Waste Wall
One look at our E Waste Wall will tell you that what seems like a simple multifunction Copier is in fact a combination of many different and complicated parts and circuits. It reveals the challenges involved as each piece has to be segregated and recycled in a different way, demonstrating our commitment to recycling and reducing our impact on the environment as guided by the Comet Circle, which is our model of a circular economy.
Theater (Pano-Theater)
Welcome to our theater, complete with RICOH's large, curved LCD screen. Take a seat and watch as RICOH's commitments to the environment and the United Nations Sustainable Development Goals (UN SDGs) unfold across the screen. Discuss and share your ideas with us, which will inspire each other to create new things.
Comet Circle Exhibition
This immersive exhibition showcases the Comet CircleTM, RICOH's circular economy concept which aligns with the UN SDGs. It takes you step-by-step through our recycling process. View real parts, and understand how they work and how they get recycled at the end of their life and refurbished process briefly.
For more information, please press +
RICOH History

This informative wall outlines the history of RICOH and plots its major milestones since its inception, the changes in business and the development of RICOH products and technologies. You can also take a closer look at a model of our patented digital copier, which was the first digital copier from RICOH in 1981.

About Ricoh

Ricoh Way & President Message

Read all about the Spirit of Three Loves, the core philosophy that has guided RICOH's business since its inception and continues to steer our business in the RICOH Group today. You'll also find a message by the RICOH Thailand President explaining the drive behind the establishment of the ELC.

Stairwell Art Murals

You won't be able to miss the murals painted on the center walls that you'll see as you tour the center. These illustrate the importance of our participation in community initiatives and our commitment to improving the local environment. Our graphics are inspired by the Khlong Bang Pla community, landmarks in Samut Prakarn Province as well as RICOH Products. All artworks were printed by the RICOH Pro L5106, a Ricoh production printer.

How We Refurbish Old Machines

Our embossed art installation illustrates our refurbishment process in bringing back old devices and making them as good as new to use again.

SDGs & Comet Circle Wall

This wall illustrates the UN SDGs and how RICOH's sustainable management aligns with them through our circular economy concept of the Comet Circle.

Photo Booth

Visitors are encouraged to leave messages of sustainability at the ELC. Visitors to the ELC can take a picture with a lovely ELC backdrop, write a note on the Ricoh Interactive Whiteboard expressing their environmental commitment, and print a souvenir photo of their visit.