Ricoh, Ricoh Vietnam and REACH Implement "Digital Support Program for Young People" in Vietnam
A social contribution program that provides digital assistance to young people to enhance their access to work opportunities.
TOKYO, April 3, 2023 – Ricoh, Ricoh Vietnam, and REACH, a Vietnamese non-profit organization, will launch today a "Digital Support Program for Young People" in Vietnam to help young people who have difficulties in working due to inadequate education due to family circumstances.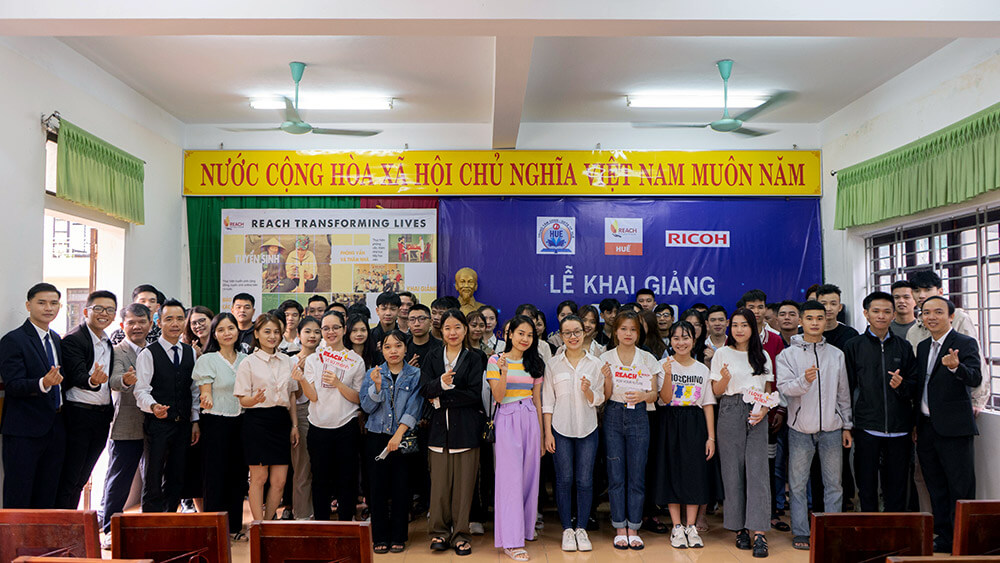 The opening ceremony was held on March 31 at the REACH Training Center in Hue
While society is becoming increasingly digitalized, a digital divide (information gap) is occurring among the young generation. The more economically disadvantaged a family is, the less likely they are to use a PC, which leads to the digital divide that also raises hurdles to employment.
REACH, a non-profit organization, is a vocational training school that provides free support to young people (16-30 years old) who lack access to formal education due to physical and social barriers such as disabilities, poverty, or difficult family circumstances in Vietnam. Founded in 2008, REACH has trained more than 20,000 young people. REACH provides skills training aimed at equipping students with the competencies and work ethic that employers value, as well as soft skills related to communication, problem-solving, work readiness, time and money management, and personal integrity.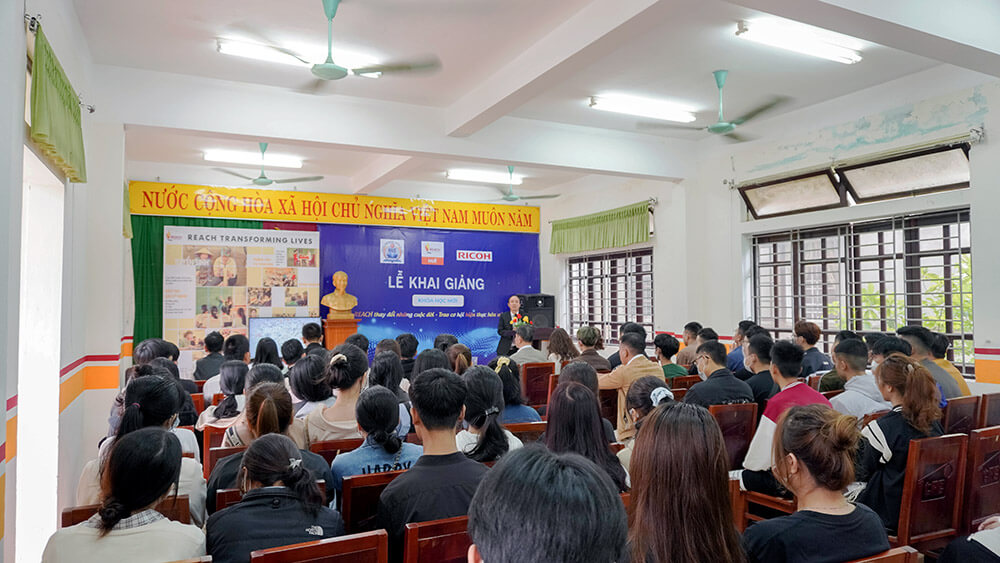 Disadvantaged young people will be recruited by REACH. They will be trained in soft skills and technical skills at the REACH Hue center to support their participation in the workforce. During the soft skills training, Ricoh Vietnam employees participate pro bono and provide training for young people to acquire interview skills. Furthermore, using the graphic design skills they have received, REACH participants will work on creating Microsoft Teams background images used by Ricoh Group employees. Ricoh started this initiative in Japan in October 2021. To expand the scope of this program, this is the first time to roll out the program outside of Japan.
In April 2023, Ricoh Group has revise its corporate philosophy, the Ricoh Way, and established "Fulfillment through Work" as its new Mission and Vision. To achieve this, we aim to contribute to a sustainable society where both job satisfaction and economic growth are achieved by providing digital services that respect the culture and customs of countries and regions under partnerships with like-minded individuals.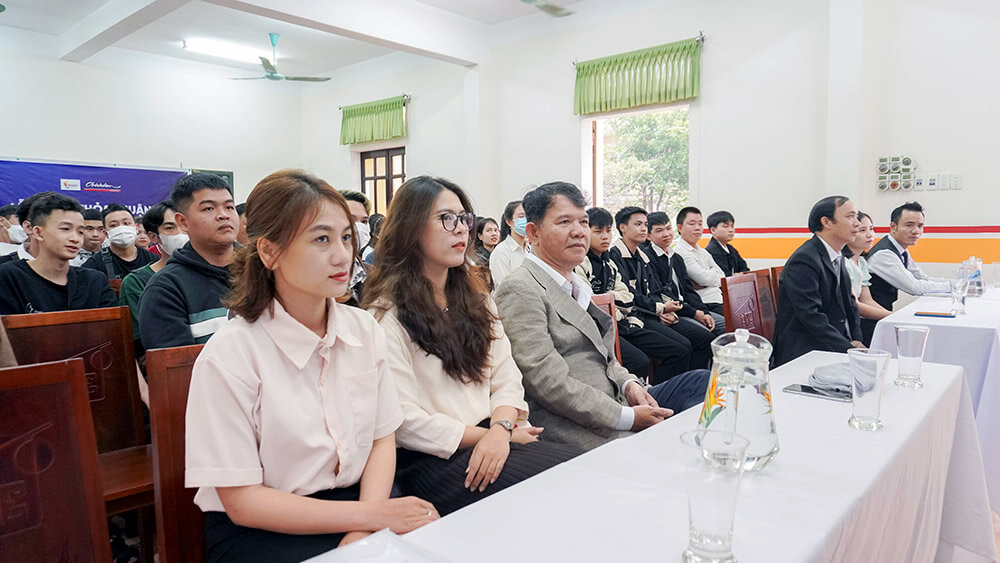 Program Overview
Duration:
April - December 2023
Program content:
Soft skills training, including basic knowledge learning (1 week)
Technical skills training (11 weeks)
Follow-up support for job placement (6 months)
Location:
REACH's training center in Hue
Related Links
Ricoh's Digital Support Program for Young People
About Ricoh
Ricoh is empowering digital workplaces using innovative technologies and services that enable individuals to work smarter from anywhere.
With cultivated knowledge and organizational capabilities nurtured over its 85-year history, Ricoh is a leading provider of digital services, information management, and print and imaging solutions designed to support digital transformation and optimize business performance.
Headquartered in Tokyo, Ricoh Group has major operations throughout the world and its products and services now reach customers in approximately 200 countries and regions. In the financial year ended March 2022, Ricoh Group had worldwide sales of 1,758 billion yen (approx. 14.5 billion USD).
For further information, please visit www.ricoh.com