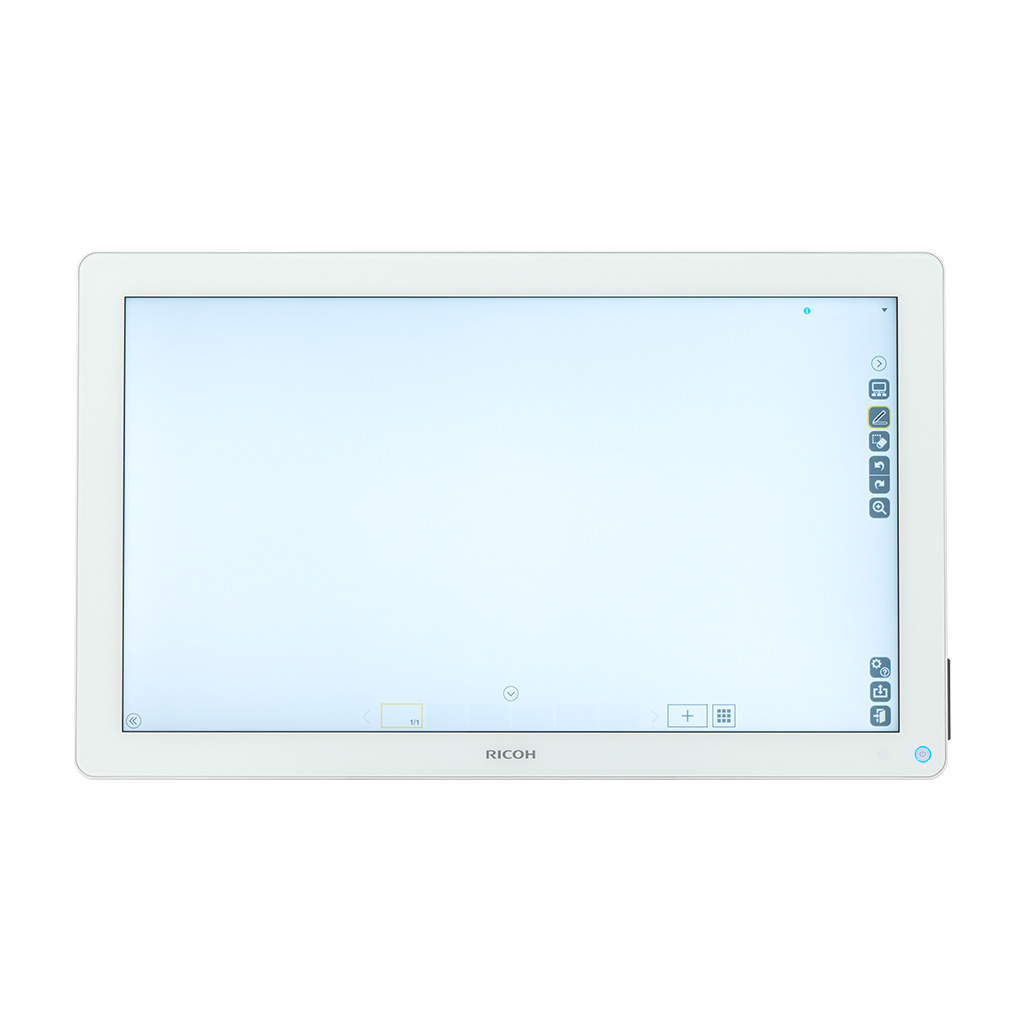 Back
IWB D3210
Interactive whiteboard
32-inch touchscreen
Projected Capacitive Touch (PCAP) technology
Optional controllers
Optional remote connection
An interactive whiteboard you use show anywhere
RICOH Interactive Whiteboard D3210 offers 180° screen rotation and can be used as an interactive table top, making it ideal for small spaces.
Real-time, remote collaboration
Ideal for smaller meeting spaces, Ricoh's compact, 32" Interactive Whiteboard D3210 supports 180° screen rotation and can be laid flat and used as an interactive table top. Share files instantly and allow teams to annotate in real-time for all to see, and it also provides accurate character recognition function. With its stylish design, vivid display and intuitive controls stimulating engagement, your conference calls, team meetings and one-to-ones can be much more productive and collaborative.
Impress your clients with easily understood visuals and real-time on-screen annotations
With superior visuals and an impressive suite of touch screen functionality, Ricoh Interactive Whiteboard D3210 allows for efficient content sharing in all your customer-facing discussions. It's the ideal solution for huddle space meetings for estate agencies, banks, car dealerships, architects, developers and designers to name a few.
Collaborate in real time
Connect multiple devices across locations for interactive collaboration with your global teams and have them edit and mark documents directly on the whiteboard in your virtual meeting.
Make real-time notes in your own handwriting
Write, scribble or draw with the touch pen, using the whiteboard's OCR recognition tool, an innovative handwriting recognition software.
Go easy on the eyes
Low blue light mode and anti-glare screen reduces eye strain and provides a more comfortable viewing experience.
Share results in a single click
Whiteboard visuals can be printed or sent as PDFs direct to email inboxes, to your USB device or directly to your office folders, on the cloud or network.