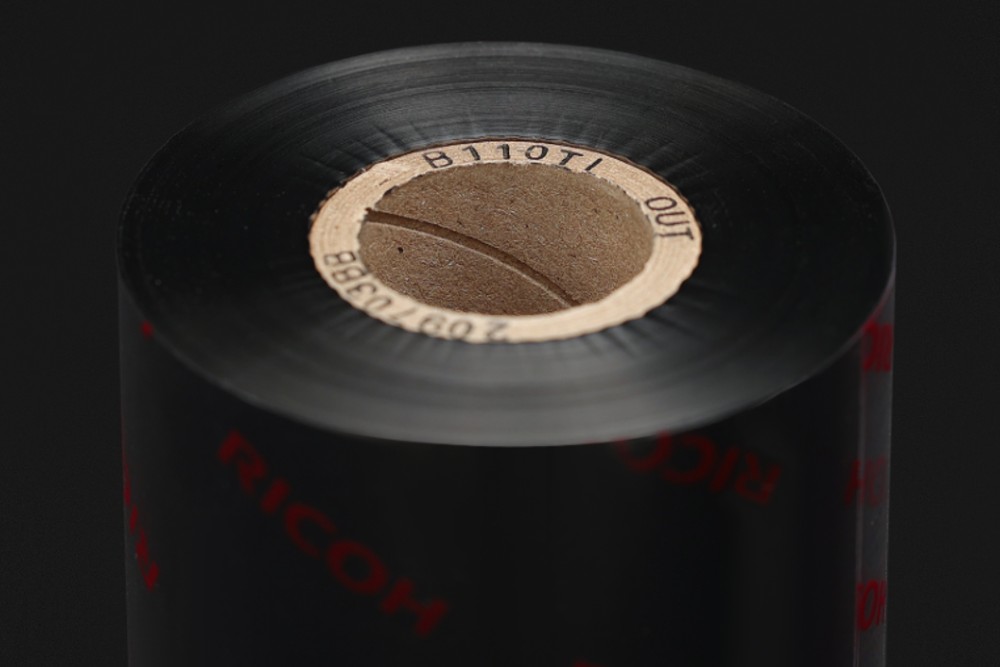 Back
B110TI
Economical Wax Resin
Higher heat resistance up to 110°C
Good scratch and smear resistance
Applicable to a wide range of receiving labels: paper, top-coated paper, PET/PP/PE/ PVC films
Total ribbon thickness: 9μm

Polyester film thickness: 4.5μm

Friction coefficient: < 0.035

Ink melting point: 84°C

Tearing resistance: > 200N/mm²

Transmission density: 1.00 mini
Storage Condition
Usage conditions: 5 to 35°C at 30 to 85% of relative humidity.
Storage conditions: Keep indoors avoiding high temperature, high humidity, direct sunlight.
Storage life: 24 months after production.
Printed Image Durability 
 TESTS

RESULT

 Smear + heat 30°C

Smear with cardboard
(weight 1kg - 50 back & forwards)

 ANSI A

 Heat (110°C)

Heat gradient 3.6kgF/cm²

 No ink on fabric

Scratch

50 back and forwards with a rubbing tester

 ANSI A

Light

Xenon lamp at 650 W/m2

 ANSI A

Water

24 hours in water

ANSI A
***The above data represents product averages, allowing for industry accepted variances. These products should be tested in the end-use conditions to ensure that they meet the requirements of the specific application. Specifications may change without notice.