Part 2: Step-by-step: How To Become A Paperless Office In 90 Days
Now that you understand the paper problem and the benefits of going paperless, it's time to show you how to launch a paperless process in 90 days.
When top management approached Samantha and told her about their plans to create a paperless business— starting with the accounting department — she knew Jason would be the right person to drive the initiative.
She set up a meeting and explained the situation. Jason grabbed the opportunity with both hands and, under Samantha's guidance, managed to launch a paperless process in 90 days by following six simple steps.
Ninety days serves as an achievable quarterly target. It's not too long, which can cause employees to drag their feet — and it's not too short, which can lead to poor implementation. As Jason discovered, it's the perfect time frame to inject urgency while providing an achievable goal.
Here are the steps he followed: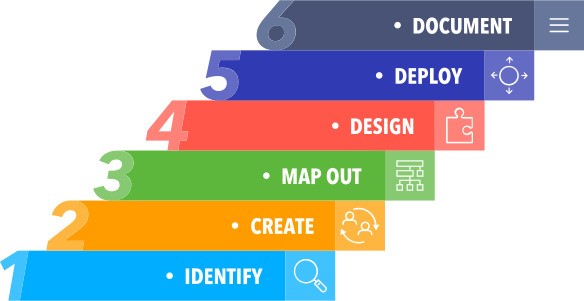 Figure 1. 6 steps to become a paperless office
1. Identify a painful process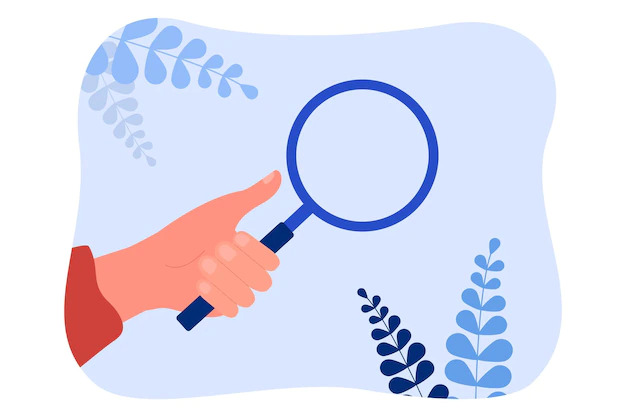 Figure 2. Identify the process
Painful processes are tedious, impede workflows, require much human input, and remove employees from high-value work. Focus on common business areas that need digitization — including HR, accounting, marketing and sales. Then, identify specific processes that are reliant upon individual documents, such as invoice processing and employee reviews.
With top management deciding to start with the accounting department, it was now up to Jason to identify one process needing digitization. He knew the key was to start small by focusing on only one process to gain momentum — succumbing to the urge to start with several would only slow him down.
After analyzing all the processes, Jason chose accounts payable as it involved processing hordes of paper documents, was riddled with clerical errors, and had no automated workflows in place.
2. Create your leadership team and drive awareness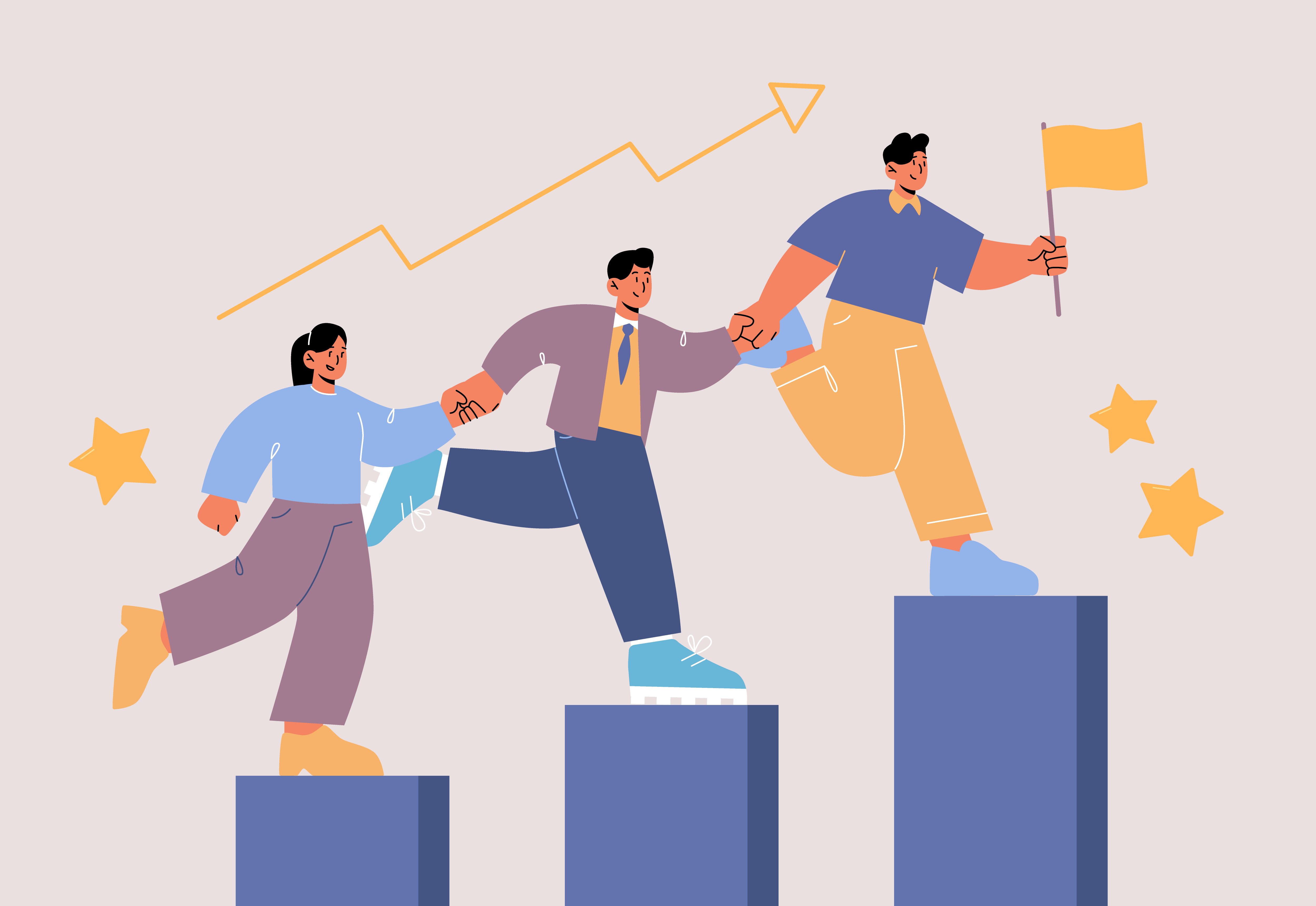 Figure 3. Create your leadership team & drive awareness
The success of any initiative will depend on getting buy-in from C-level executives and top management. That's why it's crucial you form an enterprise content management (ECM) leadership team consisting of these executives, directors and internal representatives of specific departments.
These representatives will feed information back from departments about both the opportunities and challenges of going paperless. Setting up this leadership team will ensure everyone is vested in the process, has a voice, and drives the initiatives forward.
In Jason and Samantha's case, they already had top-management buy-in and Jason was the representative who would feed information to Samantha, and also drive the initiative.
The only thing Jason had to do was create awareness in the department by explaining the reasons for the initiative and the benefits to the users. Why? He understood that many employees only cared about their daily tasks and would only use a new system if they saw value in it.
This meant he would have to properly communicate the value early on. Jason set up a presentation that highlighted the reasons for going paperless, the problems with current workflows, and the benefits of a new system.
Finally, because Jason lacked IT knowledge and understood that the success of the initiative depended on getting buy-in from IT, he arranged a private meeting. They discussed the details of the project since IT would have to work closely with the Electronic Content Management vendor to design and deploy the solution.
3. Map out the process to identify digitization opportunities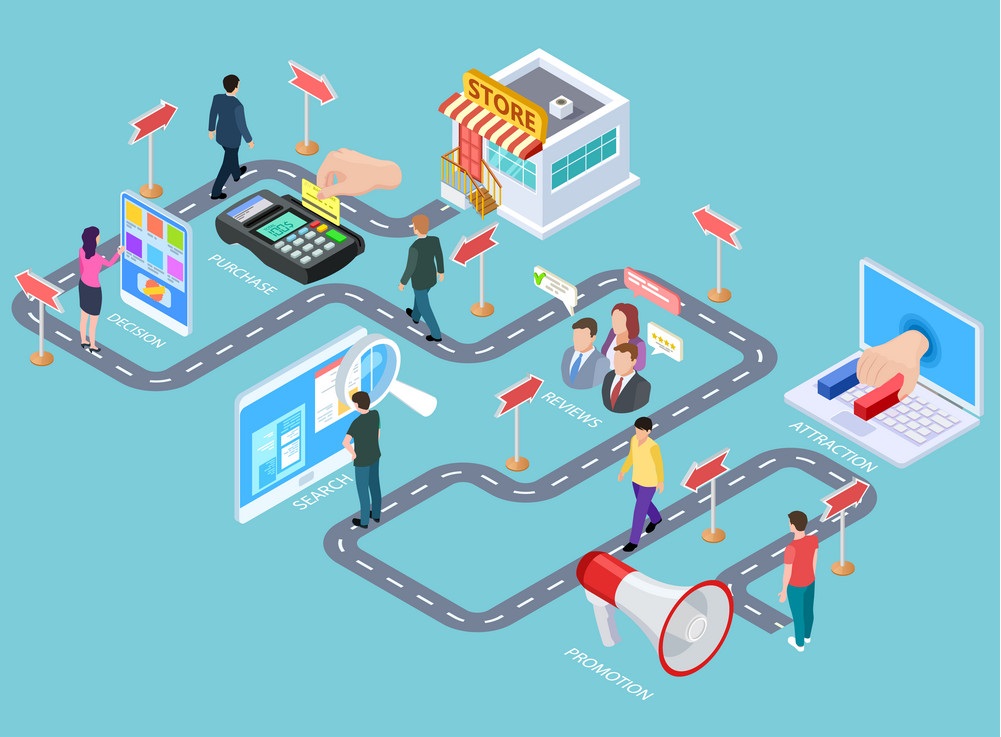 Figure 4. Map out the process
Understanding all the steps involved in current processes helps you identify inefficiencies and pinpoint solutions to fix these problems.
Jason started by focusing on how employees in the department handled documents in three core areas that are typically part of any process:
Capturing information refers to how you capture documents that arrive at your organization in a variety of ways — email, fax and even physical mail.
Routing information refers to how information entering your organization is shared with others — especially when they need to approve, review or take some other action.
Retrieving information refers to the process of accessing documents.
To help him map out current processes and pinpoint digitization opportunities in accounts payable, he asked himself the following questions.
How to identify digitization opportunities in your current processes:
How does the process start? In Jason's case, this process usually began when they received paper invoices, and digital invoices via email.
How do we capture information from these documents? Is this process seamless? Jason, for example, found that the process of matching invoices with purchase orders was a tedious one.
How do we route the documents? Again, most invoices received were routed manually. There were also no predefined processes for reviewing, routing, and approving documents.
Where do we store the documents? All documents were stored on local drives and in filing cabinets. These documents weren't secure and would benefit from multiple, redundant back-ups that ECM systems offer.
How do we retrieve these documents? Finding, accessing and retrieving files was a tiresome process, with employees spending hours on this task. They needed a system that indexed and stored these documents in a digital repository for easy retrieval.
What are the key integrations points? Successful integration between applications creates automated workflows and improves efficiency. A key integration point may include integration between document management software and an accounting system to improve the flow of documents. At the time, though, Jason and his department only used QuickBooks and didn't have a document management system. Nevertheless, he recognized this was a key integration point that would help them with their paperless process. So, his next step was to find the right partner to design this solution.
4. Design the solution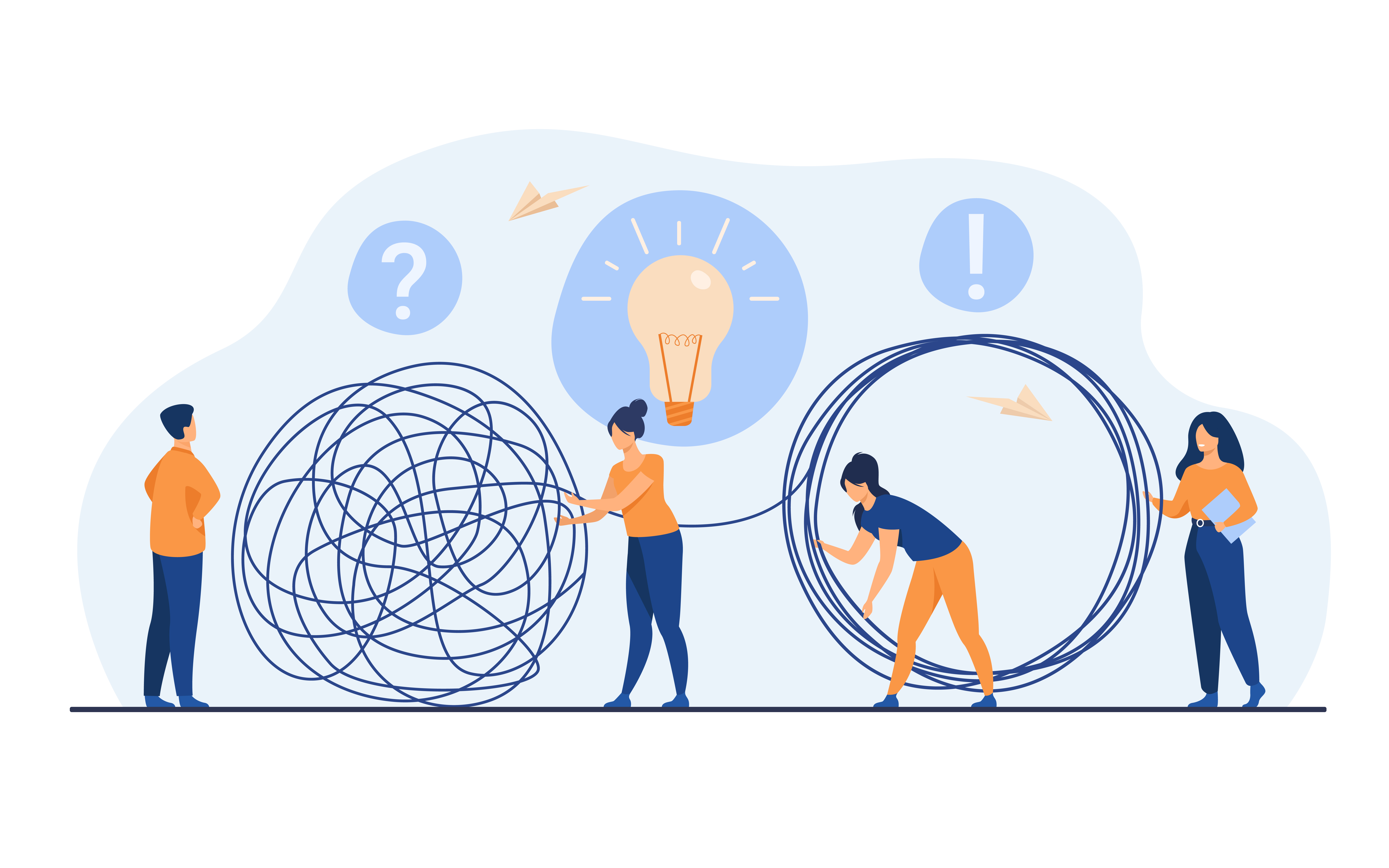 Figure 5. Design a solution
The design step usually leads to excitement building as end users begin visualizing the final product and how it could benefit them. This solution will depend on your process, bottlenecks, and the integration points.
Jason got to work researching potential vendors. Samantha gave him the following advice:
Don't go too "thin": Enterprise file synchronization and sharing (EFSS) systems like Google Docs, Box and DropBox are limited to storing and sharing files. These systems give us no control over user-centric security, workflow automation or retention policy capabilities.
Don't go too "heavy": Similarly, be cautious of vendors that focus on "enterprise" solutions. These are usually complicated, expensive, and extremely time-consuming.
The point Samantha was trying to make was that there are vendors focused on small and mid-sized businesses with features built for real-world workers. A company like DocuWare, for example, provides unique paperless office solutions for various business areas such as employee management, marketing and sales, and yes, you guessed it, finance and accounting. What's more, these solutions are cloud-based — and that does matter.
Does the cloud matter?
The cloud requires minimal maintenance compared to on-premises systems, allows for rapid deployment, enables solution acquisition at the departmental level, scales better, improves operational flexibility, and does not require huge upfront license costs.
Jason eventually chose his vendor — the only thing left to do was deploy the solution.
5. Deploy your chosen content solution
Figure 6. Deploy your chosen content solution
The deployment will vary depending on your company, the solution, and the vendor. You could, for example, start with a test system or implement it in several steps.
Jason worked closely with his document management provider and the IT administrator to implement the system in phases:
a) Phase one was the proof of concept
The proof of concept offered Jason's team insight into how the solution would address their core business issues. Using their documents, the document management provider demonstrated how the software would automate and improve key processes.
b) Phase two involved iterations to the solution
Ideas for improvements to the design emerged after every stage of testing. The team wanted to make sure the solution was intuitive as possible. They accomplished this by increasing the use of checkboxes and drop-down menus whenever it was appropriate. Jason's team also tweaked the workflow processes by breaking some tasks into two.
Or, conversely, deciding it made sense to combine two processes into one.
c) Phase three consisted of rolling out the solution
Before the roll out, Jason's team created awareness of the project to get end users excited about the upcoming changes. The team created a series of You Tube videos that gave a high-level overview of the solution. System administrators and power were trained to use the solution first. They spread the word about how the solution would automate routine tasks and make everyone's work lives easier. Then, end users came on board and reinforced the message. There was a company-wide lunch party to celebrate the launch of the new solution. Then Jason's company was ready to go live.
The final solution included:
Intelligent indexing to automatically read key data from invoices and match those invoices match invoices with related purchase orders
The ability to automatically capture paper documents and quickly import invoices into searchable digital file structures
Predefined workflow rules for routing electronic documents
Integration between the document management system and QuickBooks for better information flow
A "Connect to Outlook" feature that allowed staff to quickly send, receive, and upload documents to a central location, directly from their email accounts
Jason also trained employees on how to use the system. Together, he and the IT administrator took employees step-by-step through the new process, so they understood precisely how it works.
6. Document the process and measure its impact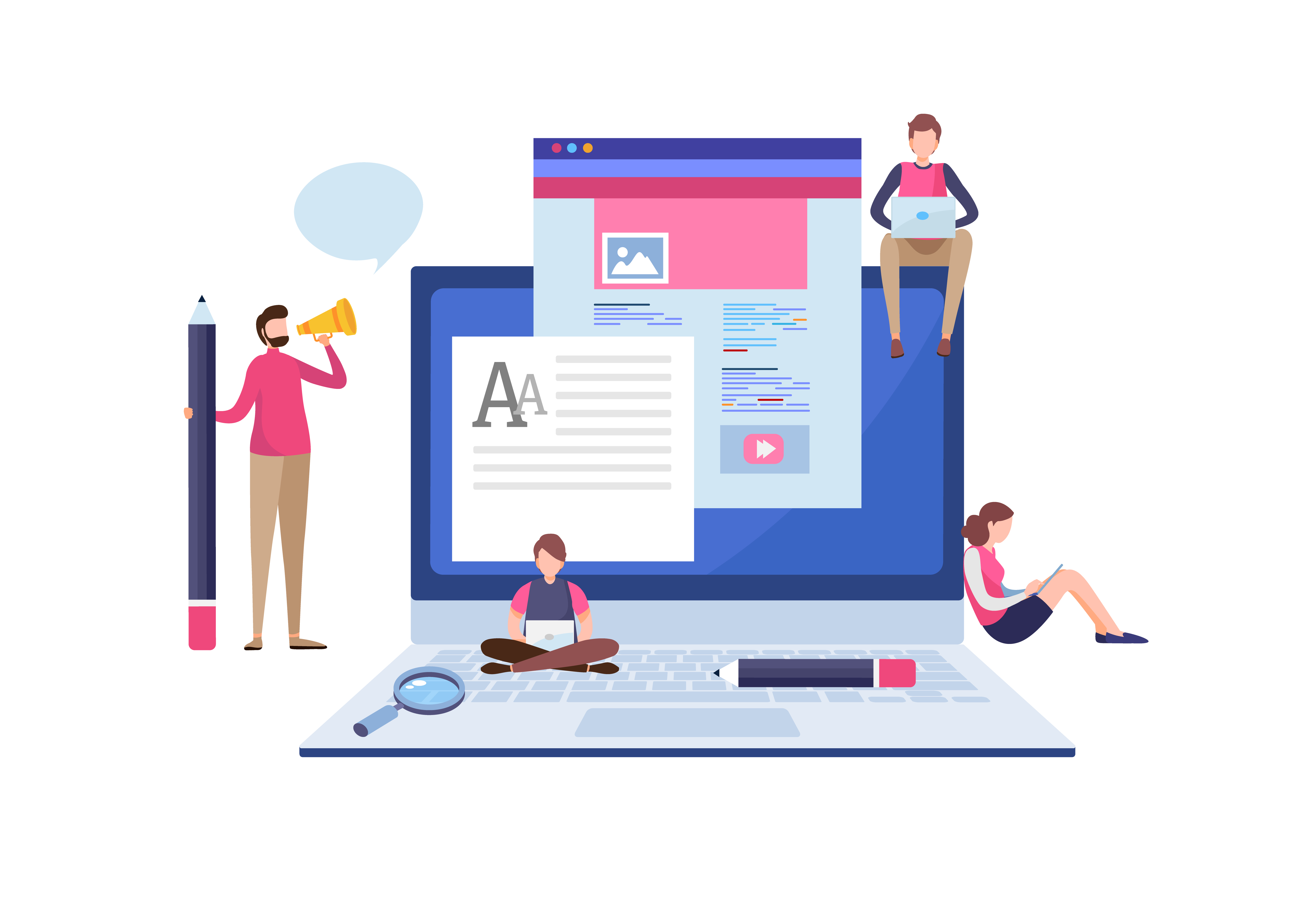 Figure 7. Document the process & measure its impact
You can't implement a system and forget about it. Instead, view your paperless process as a constantly changing one you'll likely want to replicate in other business areas as your organization grows.
Because the accounting department was the "guinea pig" for the solution, Jason documented the entire process along the way. Documenting the process would not only help with the successful implementation of a paperless office in other business areas but also with the transfer of knowledge.
What would happen if both Jason and the IT administrator decided to leave the organization and there were no documents to reference?
How to measure the impact of going paperless
Finally, Jason measured the impact of the initiative to go paperless in 90 days by asking the following questions:
Did we achieve our goal of going paperless in less than 90 days?
Did the paperless office solution improve the way everyone in the department works? Has their productivity improved? Are they happier?
How well did we digitize the three core areas—capturing, routing, and retrieving information:
How efficiently are we capturing documents? Some positive indicators included fewer printed documents and employees raving about how efficient the new process was
How quickly are we processing documents? Jason simply compared the new process with the old one
Is document retrieval easier? Employees were spending less time searching for files and could confidently retrieve them
How many work hours have we recaptured per employee, per week? Jason, together with Samantha and the HR department, reviewed the new overtime numbers which were far lower.
What are the cost savings of storing less paper?
Slowly, but surely Jason and Samantha built a document management ROI story for their organization — and realized the new system was a huge success and could easily be replicated across the entire organization.


Figure 8. Download the practical guide
Going Paperless with Document Management Software - DocuWare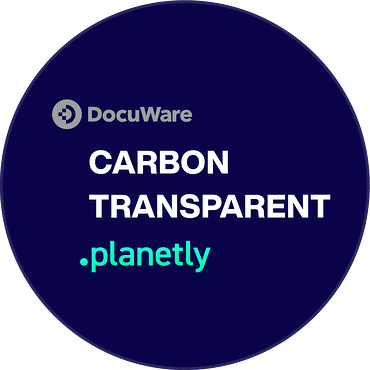 At Ricoh, we believe environmental governance and protection are important, and we partner with businesses to implement paperless processes that cut down on emissions and deforestation while driving internal savings and efficiencies.

While DocuWare solutions can help businesses reduce their paper usage, the tech business community can take more responsibility to help protect our planet. Any steps we take together to help lessen the effects of climate change are good ones.