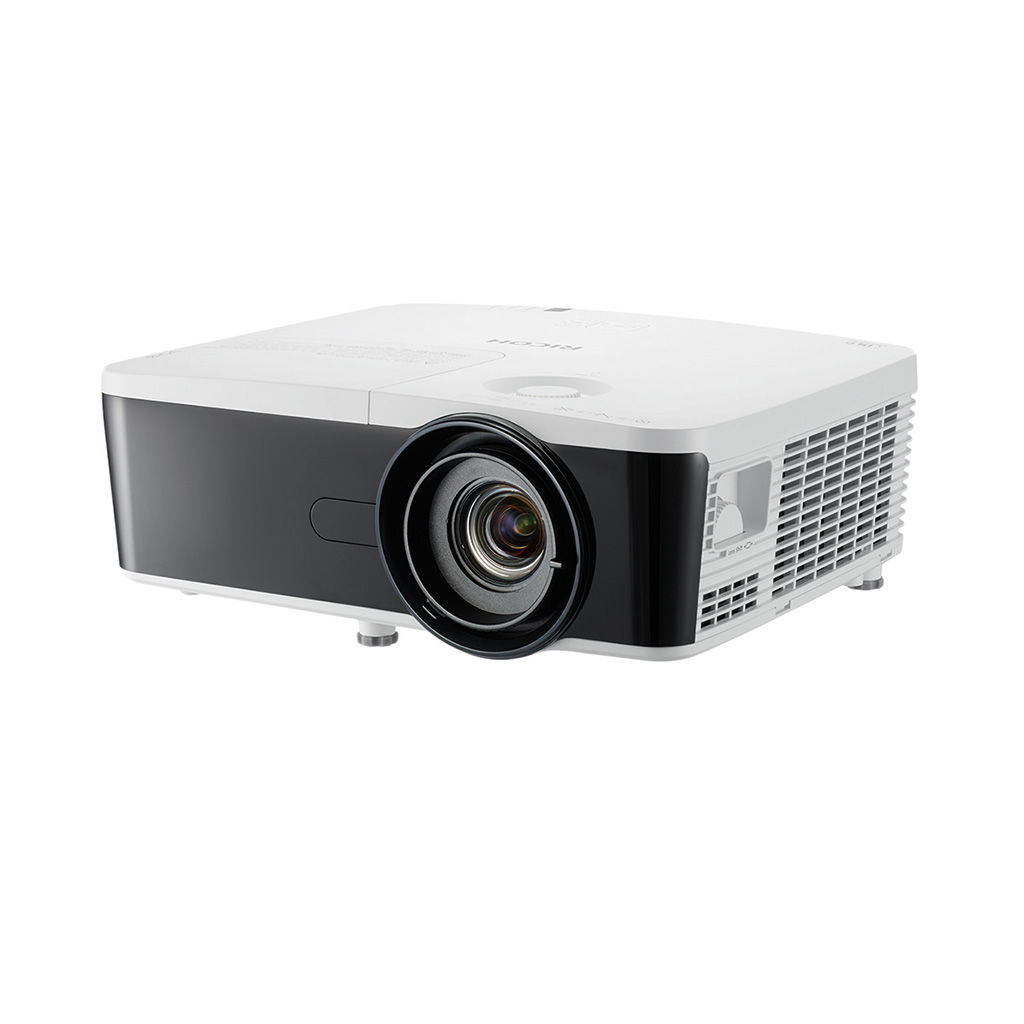 Back
PJ WU5570
5,500-lumen standard projector
1,920 x 1,200 pixels (WUXGA)
4,000-hour lamp life (Eco)
30–300-inch projection size
10 W stereo speakers
Big screen advantage
The more ways to connect to your projector, the better. Now you can enjoy Blu-ray movies in High Def, on a big screen.
Make a big impact at conferences and seminars with HD display projection 
Deliver big sound and imagery at conferences and auditoriums. The PJ WU5570 is ideal for audiences of up to 50, with bright visuals and high contrast.
More ways to connect
Choose from multiple HDMI ports, LAN connection, DisplayPort, VGA and USB ports to plug in almost any device
Keep your audience engaged with high‑definition
Project brilliant, lifelike reproductions on almost any surface up to 300 inches
Your message stays clear
The PJ WU5570 does most of the work for you with automatic colour correction capabilities, and keystone correction to fix image distortion
Keep colours bright and details sharp
Presentations won't be washed out with 5,500 lumens, and a contrast ratio of 9,000:1 adds more definition between light and dark colours
Adaptable and affordable
The projector that can adjust to your needs, whether you need to project onto a big screen up to 300 inches or as little as 30. High quality resolution and contrast for impressive performance. Connect via a choice of ports for simple operation and the ability to showcase from a choice of file formats. Choose the most appropriate place to project with vertical and horizontal lens shift and keystone correction.
Request a quote and empower your digital workplace with us
Whatever your business needs there's a Ricoh specialist ready to help create the ideal solution to improve your work life. Hit the 'Request a quote' button, complete the form with your details and we'll contact you within 24 hours to discuss your requirements.
1,920 x 1,200 pixels (WUXGA)
4,000-hour lamp life (Eco)
30–300-inch projection size
10 W stereo speakers