Ricoh Global SDGs Action is a month long event starting on June 1, to encourage Group company employees to think about how to achieve the United Nations Sustainable Development Goals (SDGs) and to take action with a sense of global unity. We aim to accelerate our contributions towards achieving the SDGs and encourage all employees in the Group to think and act, not only by doing eco-actions such as global warming countermeasures toward realizing a zero-carbon society, but also by addressing a broader range of social issues.
We aim to leverage the know-how that we have built up through our Global Eco Action events since 2006, and work together with customers and societies across the globe, as we expand our actions to help achieving the SDGs.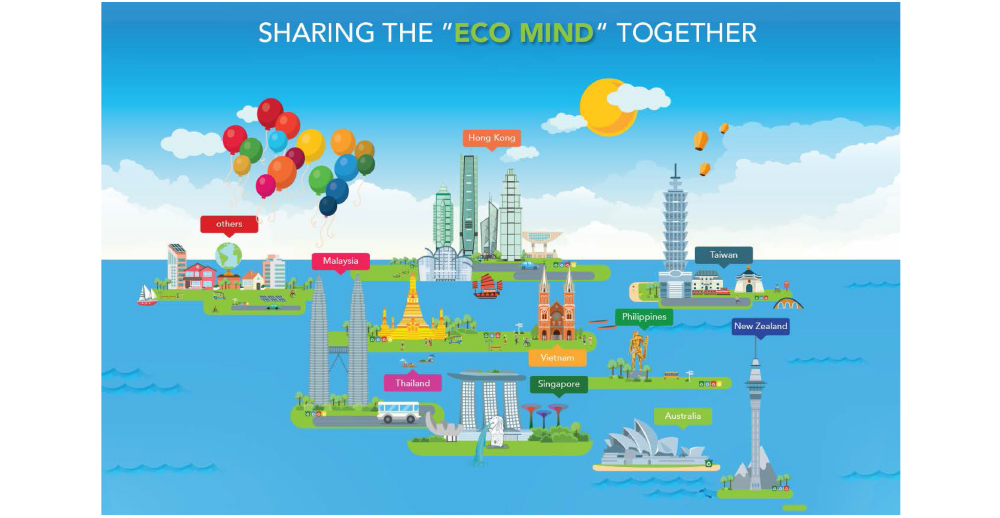 You can play your part by simply committing your pledge at our regional Global SDGs Action website. Companies can also make a difference to the environment, and counter the climate change by inculcating green practices in their office.
Eco Action Day is a national public awareness campaign organised by Ricoh Asia Pacific since 2007, in partnership with key NGO, government, and private sector partners in Singapore. The campaign is designed to drive awareness and action for the environment and celebrate the United Nations (UN) Environment Programme's World Environment Day, held on 5 June annually, which seeks to raise global awareness on the need to take positive action for the environment. Every year, Ricoh, along with various supporting partners, engages its employees, customers, corporate neighbours and government organizations and the wider public to take steps to reduce their impact on the environment. More than 1,400 organisations, including multinational corporations, government agencies, private companies, and tertiary institutions have participated in Eco Action Day.
In 2017, we integrated the UN's Sustainable Development Goals (SDGs) as part of the campaign by organising Roundtable to address various topics on specific SDGs. The annual event concludes with a post campaign report with research findings of the key points raised at the roundtable.
We have also initiated the inaugural community seed distribution in a bid to cultivate sustainable production and consumption for the local community.
For further information, please visit www.ecoaction.sg