RICOH Always Current Technology
Update your Ricoh Multi-Function Devices by downloading the latest features to help you optimise your document management workflows.
Fax settings V1.2 update
1  Fax communication records

User can change the frequency when you receive an e-mail with the fax logs. You can receive this email after 50, 200 or 1000 faxes.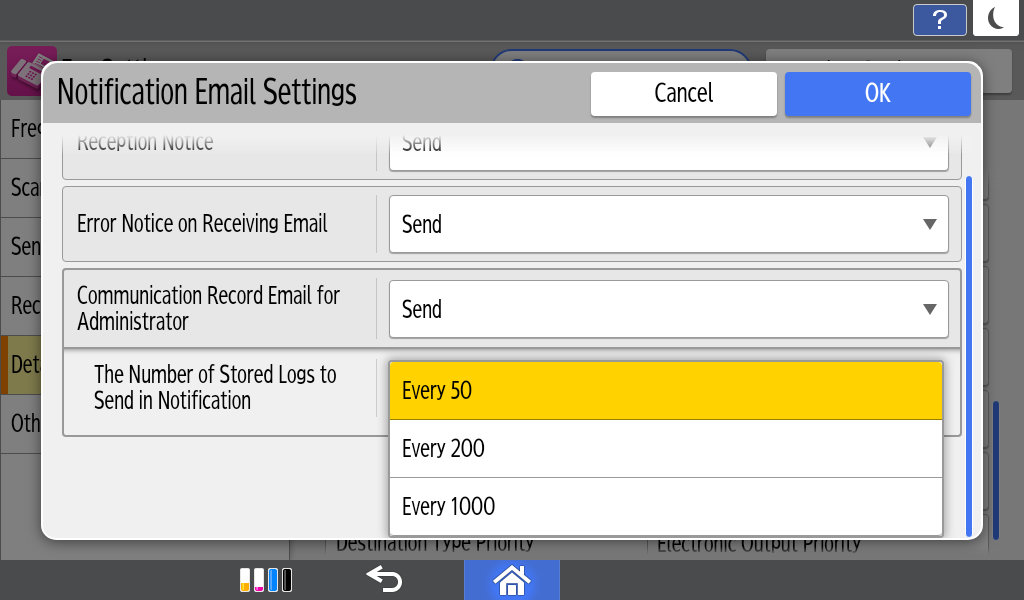 2  Prevent unwanted faxes

Unwanted senders can now be blocked by selecting fax numbers directly from fax reception history, instead of manually entering numbers.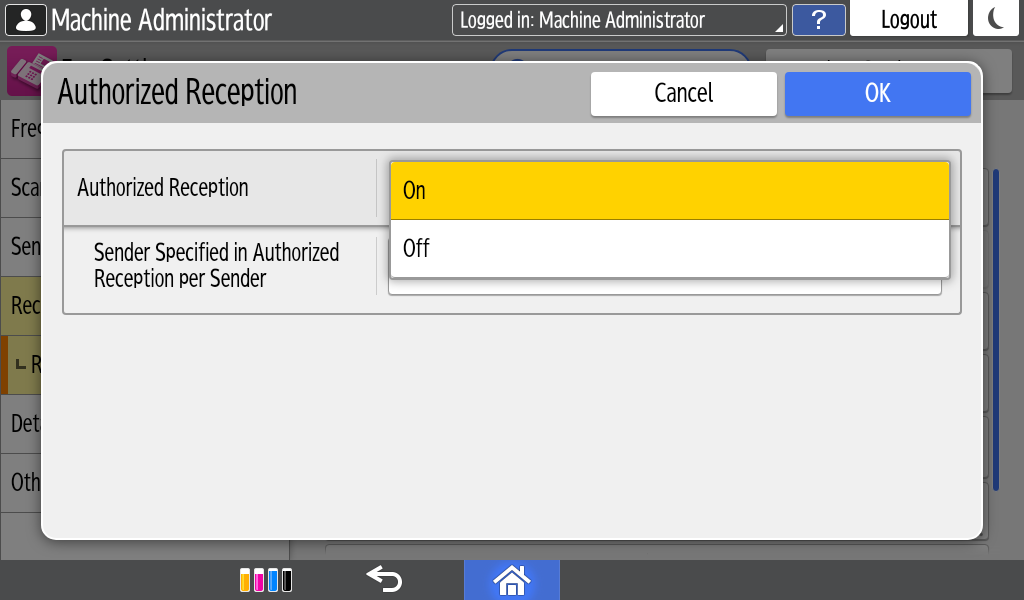 Fax settings V1.1 update
1  File type in the setting of Fax Memory Transfer

- Enable a file type in the setting of Fax Memory Transfer
- Available file types: TIFF, PDF, PDF/A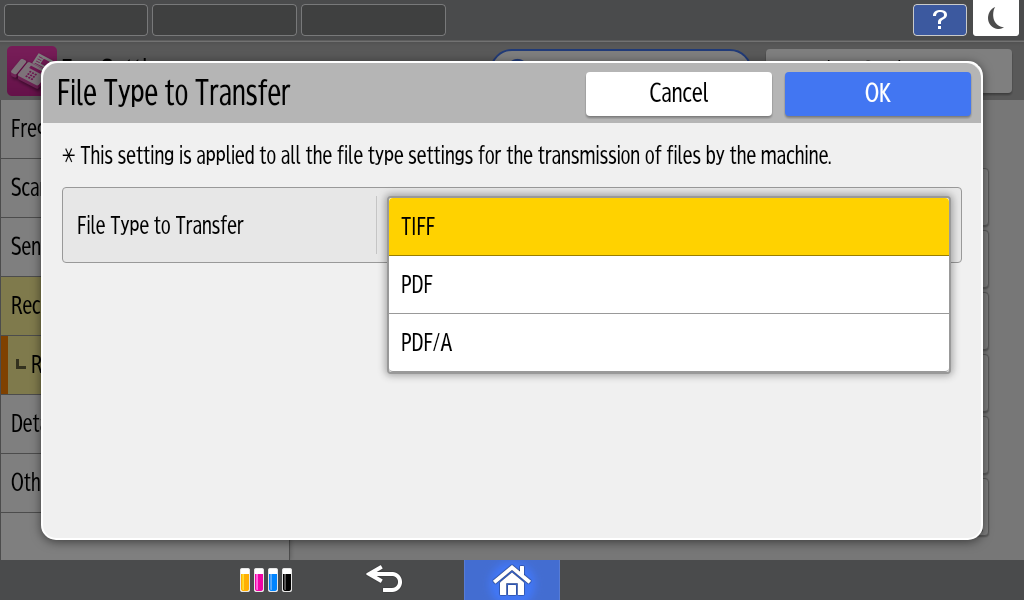 2  Fax Reception File Storage Location

- The "Reception File Storage Location" function is added to Fax Settings