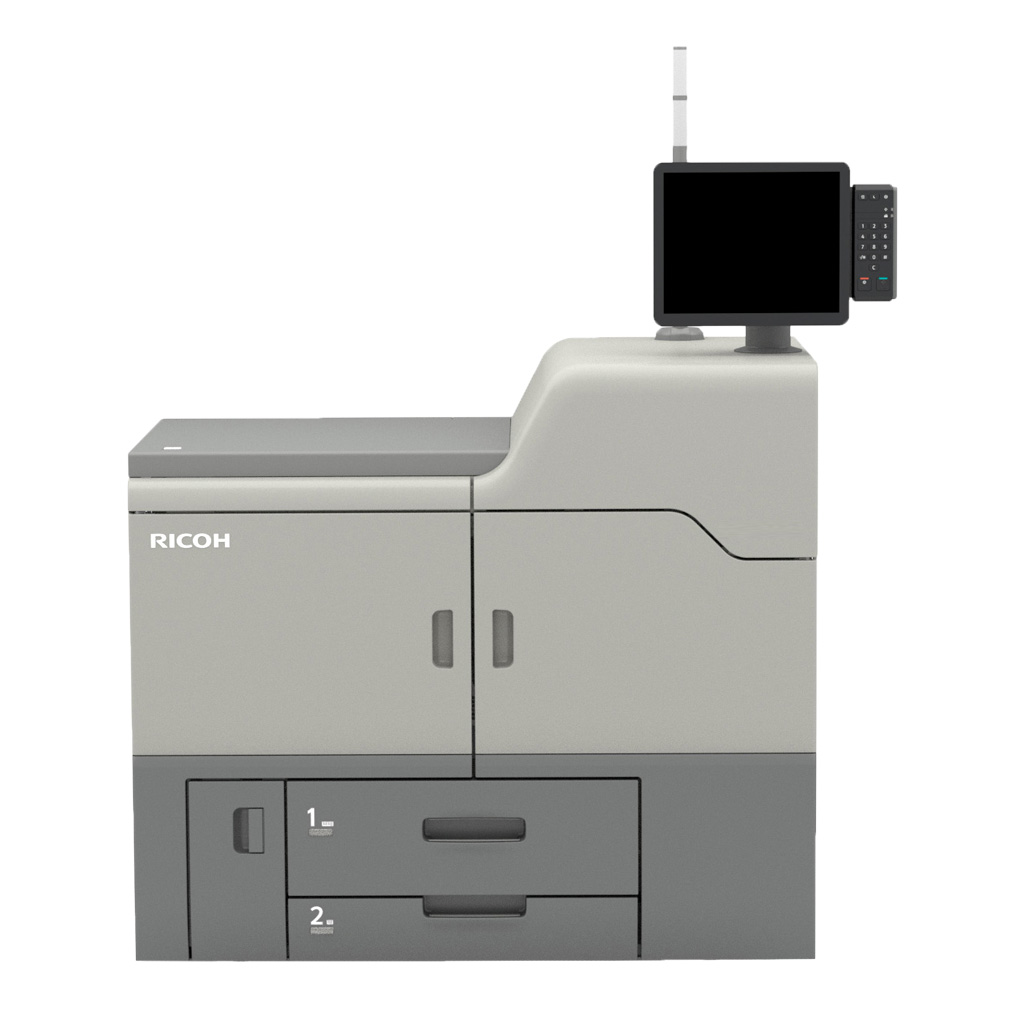 Back
Pro C7210X Graphic Arts Edition
Colour production printer
Prints up to 95 ppm
Up to 360 g/m2
Banner sheet duplex printing
Fifth toner station
The more choice, the better
Ricoh's production range is made to work with a massive variety of stock. Imagine all the coated, coloured, textured, and synthetic possibilities ready and waiting to amaze your customers.
Stand out from the competition with more colour choices
Colour printing that makes an impact. The Pro C7210SX Graphic Arts Edition, delivers five colour printing, along with built in scanning.
More choice, more revenue
The Pro C7210SX Graphic Arts Edition, adds fifth colour printing for more possibilities: use neon yellow to add impact, add pink to get a vibrant orange, provide security with invisible red, or print on dark stock with vibrant white in a single pass. Print a wider range of jobs with double-sided, oversize printing up to 700 mm in length and on heavy weight stocks up to 360 gsm. Scan documents in full colour and send to clients for proofing, straight from the device. Operators can use the paper library to choose from pre-set configurations or match stocks. Produce beautifully finished books, reports and brochures with a choice of optional finishing options, from perfect binding and hole punching to multi folding and ring binding
More paper, less downtime
Paper capacity can be increased to 16,200 sheets
Print on heavily textured stock
Amaze your customers with impressive coverage and rich appearance on deeply textured stock
Precision with speed
High definition imaging, auto-calibration, auto-registration and mechanical paper registration
Do it yourself
Handle maintenance issues in house with Trained Customer Replaceable Units (TCRUs) to maximise uptime
Find what you need
Use the paper library to configure jobs for specific media and stocks
Stay in control
Choice of two EFI Fiery controllers or Ricoh TotalFlow controller with direct connectivity to Heidelberg Prinect, Kodak Prinergy or Screen Equios workflows
Scan and send
Scan colour jobs and share them straight from the device for fast review and approval